Camp Maria Retreat Center offers a variety of indoor and outdoor facilities to meet the diverse needs of retreat, family, and organizational groups year round.


If you would like to set up a tour or book a retreat, please contact us at 301-475-8330 or admin@campmaria.org
The Osprey Retreat House is for individual private retreats and small groups up to 10 people, as well as, an overflow lodging for large groups.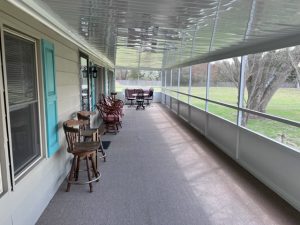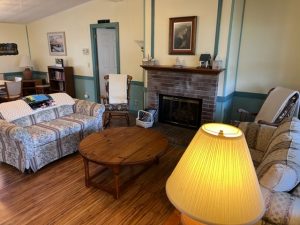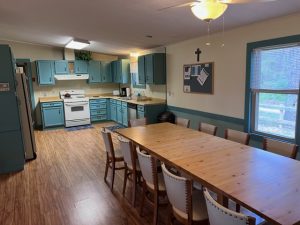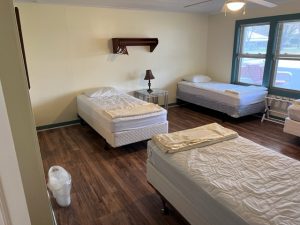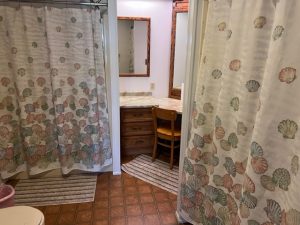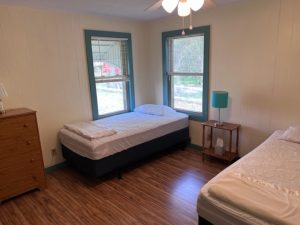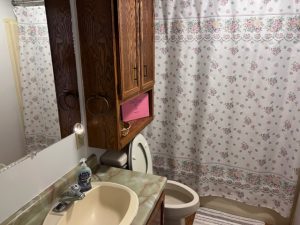 The spiritual center is a heated building that has a large open space that can accommodate up to 123 people for a variety of activities including meetings, plays, games, etc.  The facility has a large porch area, two bathrooms, and a secondary hallway space.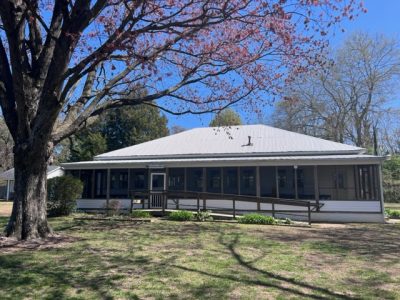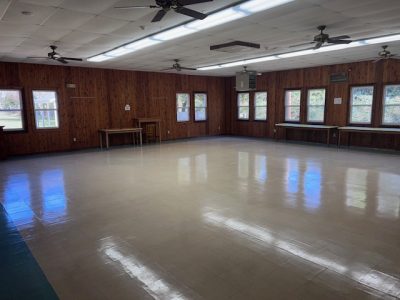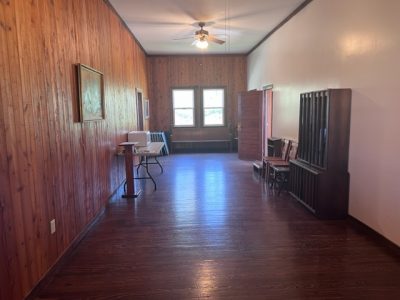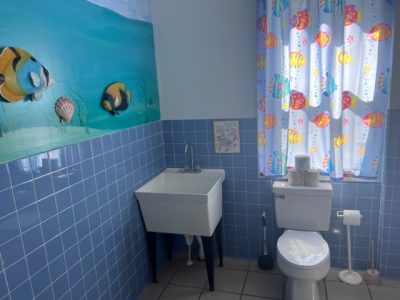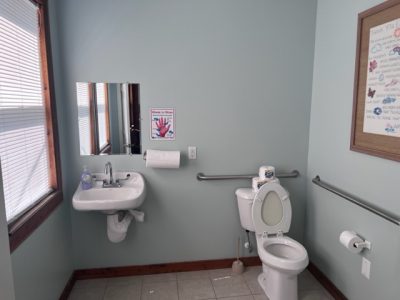 The Dove is a secluded space adjacent to the Spiritual Center for small group meetings or quiet prayer. Many of the Oratory furnishings have been funded by The Class of 1958, St. Mary's Academy in Leonardtown, MD. Sister Julia Clare Fontaine, SCN was a beloved teacher of theirs. A beautiful abstract art piece by Fr. Jaroslaw Gamrot, Pastor of Holy Face Church in Great Mills, MD dominates this prayerful space.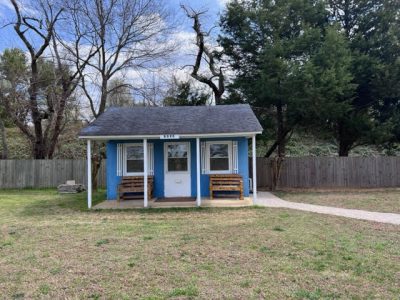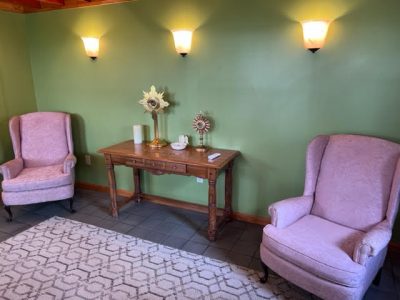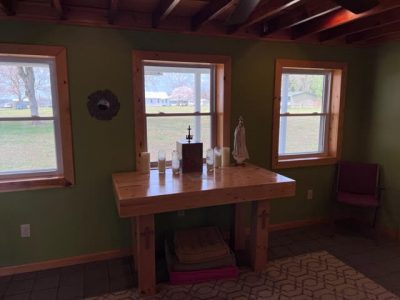 The Dining Lounge has a full-service kitchen operated by our food service manager and seating for approximately 100 guests.  Adjacent to the dining area, a door leads to a set of offices utilized by the Camp Maria Retreat Center staff.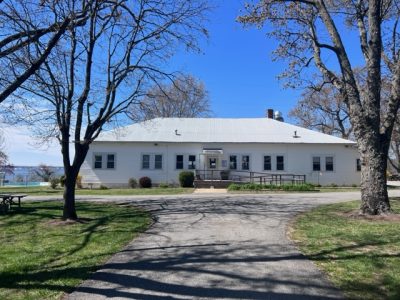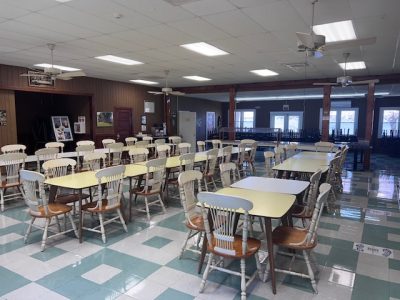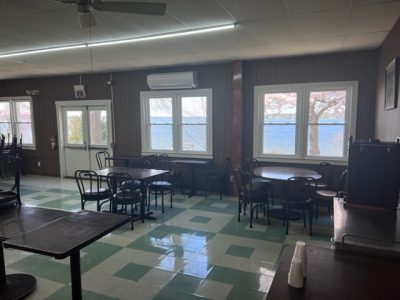 The Roost is a heated building which offers a comfortable meeting space and lodging for 23 people through eleven semiprivate bedrooms and one single room.  The bathroom facility includes two toilets and three private showers.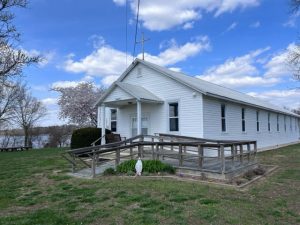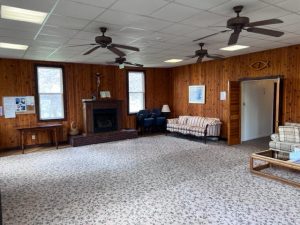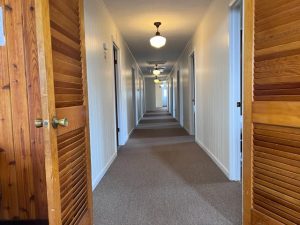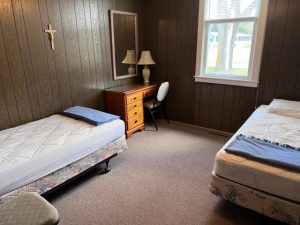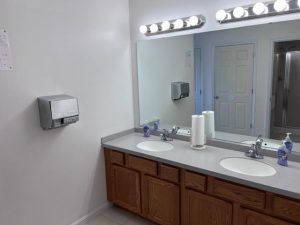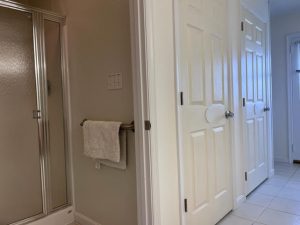 The Martin House is a heated building with 18 total beds in a dorm style with sixteen single beds in two large rooms and two single rooms.  Bathroom facilities include two toilets and two showers.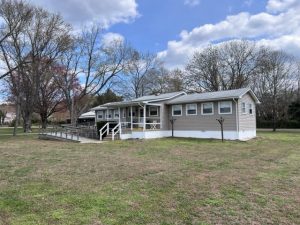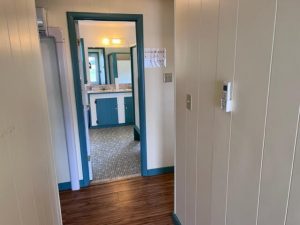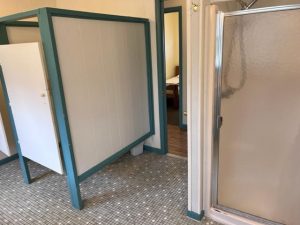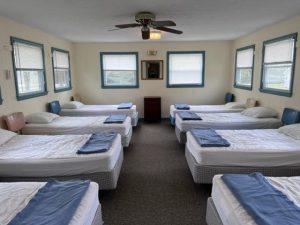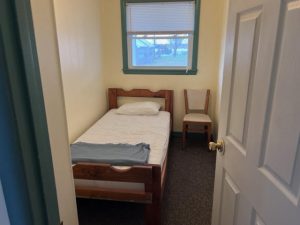 The Cottage is a small, private lodging facility for 1 to 2 people. It has two single beds, a full bath, sitting area, air conditioning, and a screened-in porch overlooking Breton Bay.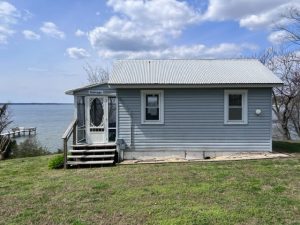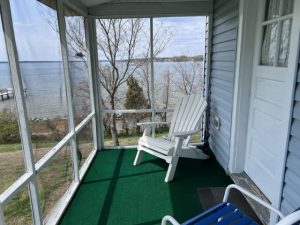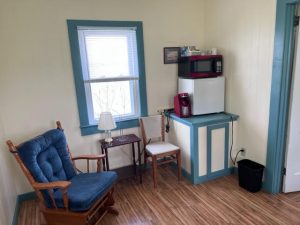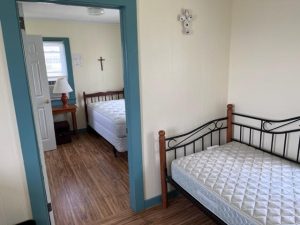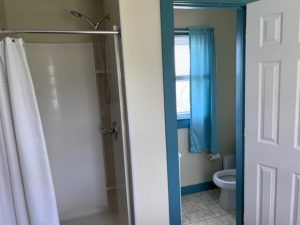 The rustic cabins provide lodging for a large number of people.  There are a Five cabins with 8 single beds and 1 half bath. Four of the cabins have 9 single beds, 3 sets of bunk beds, and 2 half baths.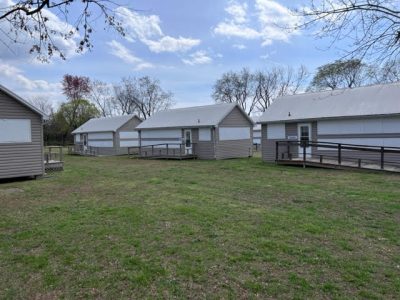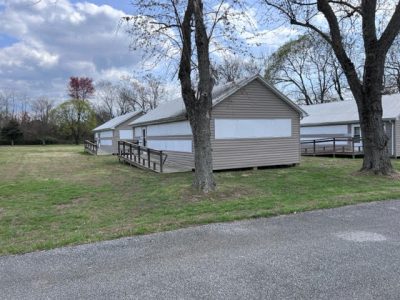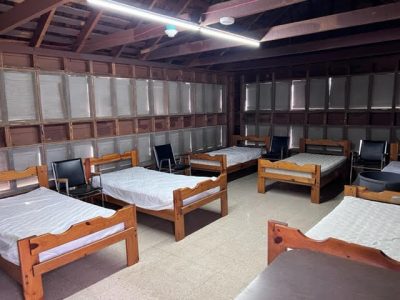 The birdbath is the primary showering facility used by the cabin occupants. This facility can be separated to two sections with an entrance/exit on both ends.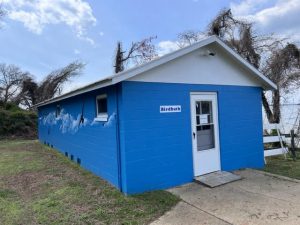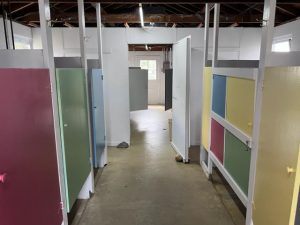 The St. Vincent Prayer Center provides a beautiful space for worship and reflection with views of Breton Bay in the background.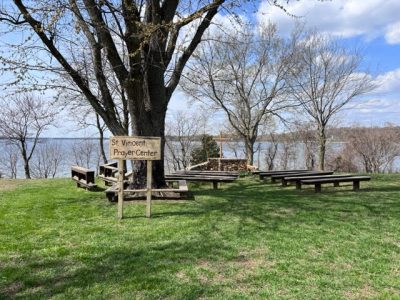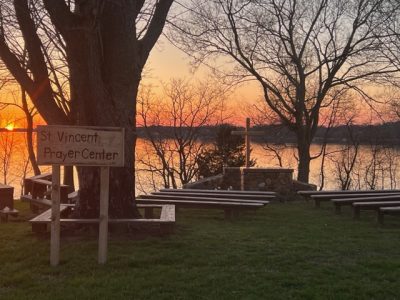 The waterfront area includes a handicap accessible boardwalk and pier.  Canoes and kayaks are available for retreat guests to enjoy time out on the water.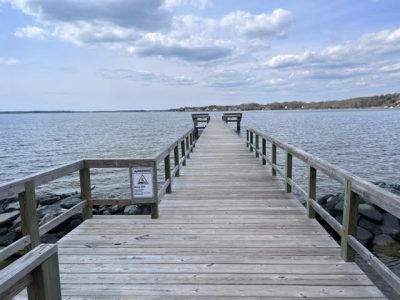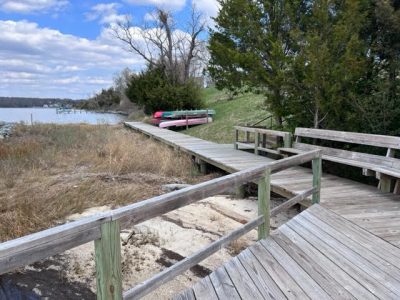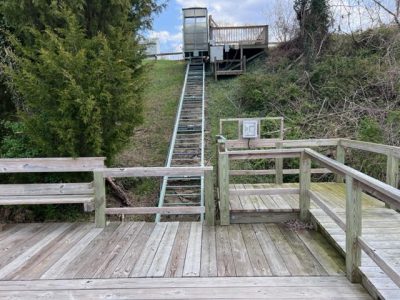 The 70′ X 30′ swimming pool is open from late May to mid September and provides an amazing recreational opportunity for retreat guests.  A certified lifeguard must be present when the pool is being used.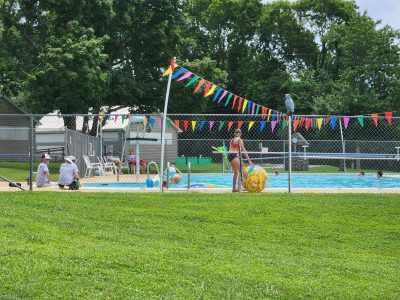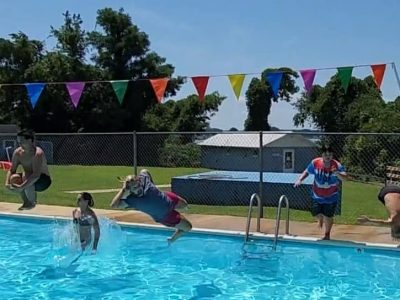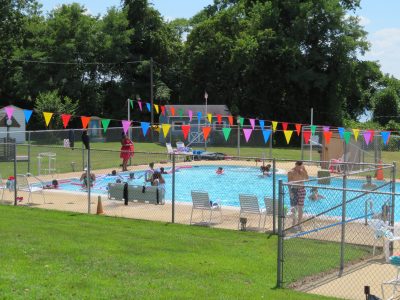 Relaxing by the fire takes on a whole new meaning with a backdrop of Breton Bay and a sky full of stars.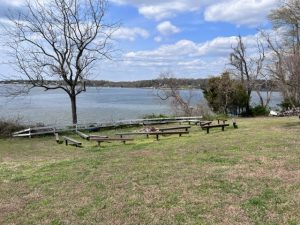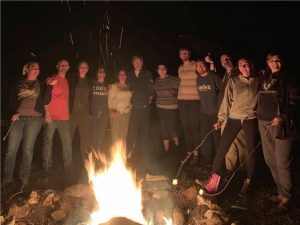 Camp Maria Retreat Center has an outdoor volleyball and basketball area, as well as, a large field space which can be utilized for a variety of activities including soccer, frisbee, wiffleball, kickball, field games, team building exercises, etc.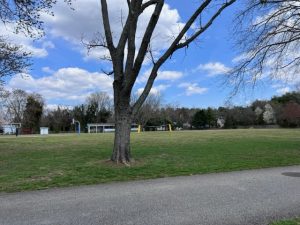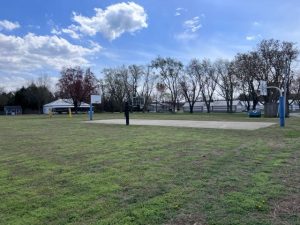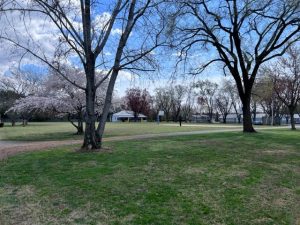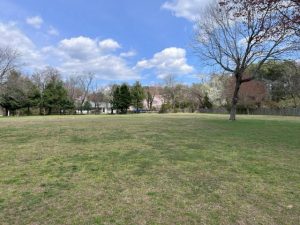 With a large collection of picnic tables, outdoor dining and additional places to rest and chat are available.